Grace Preparatory Academy
Student Life
Athletics
The mission of athletics at Grace Prep is to train student-athletes to glorify God with their bodies, minds, and spirits (1 Corinthian 10:31), to develop a Christian character that will serve them throughout their lives, and to foster community at the school through the offering and support of athletic events.
Josh Duke
Athletic Director
Grace Prep Sports Schedules
Boys Basketball
Girls Basketball
Baseball
Cross Country
Tennis
Golf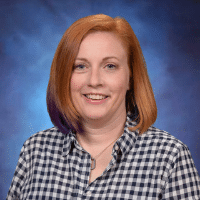 Carrie Foster, Director of Fine Arts
Student and Family Ministries
We're proud to offer some of the best opportunities for students to learn, to serve, and grow socially.
You'll find Social Clubs, National Clubs, Homecoming Spirit Week, Prom, Chapel, and Class Trips.
How to Become a Lion
Plan Your Visit
Click "Visit With Us" below and fill out the form. We'll be in touch very soon.
STEP 1
Apply to Grace Prep
When the time is right, we'll guide you through the process of applying.
STEP 2

Become a Lion
Experience the Grace Prep difference for you and your children.
STEP 3